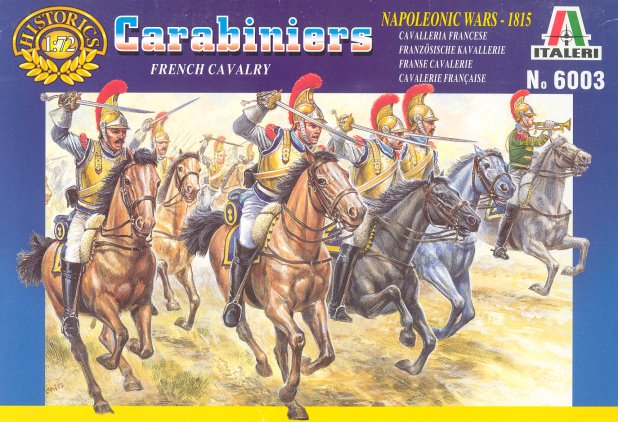 Following my Imperial British forces, I decided that they will be opposed by valiant French and possibly dastardly German armies. The French will have at least one heavy cavalry unit in the form of Carabiniers, available as a superb
Italeri 6003 set
.
Further planned units include among others:
Voltigeurs de la Garde Imperiale [
Emhar 7211
],
Légion étrangère [
Italeri 6054
],
Zouaves de la Garde [
Emhar 7212
],
and even more cavalry like Hussars, Dragoons, Lancers or Cuirassiers. So many miniatures, so little time :D
Below Carabiniers from the time period interesting me. Original art from The Armchair General forum post by Zouave:
http://www.armchairgeneral.com/forums/showthread.php?t=83604
Thank you very much for collecting all those rare images in one thread Zouave !